Tucson Austin Houston New Orleans Pensacola St. Petersburg Orlando Asheville Atlanta Philadelphia
and two FREE all ages shows in Washington DC
Info and links at the bottom!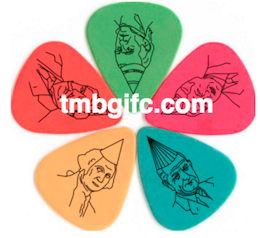 TMBG's new 2016 Instant Fan Club
is a secret society. Membership closes on April 12.
OK. It's less dough than ever before but, like, what is it?
THEY MIGHT BE GIANTS'
NEW LP
PHONE POWER IS HERE
and available to all in the beloved
"Pay-What-You-Like" format!
Yes!
You can get the album for zero dollars.
Or go all "Once Upon a Time in Shaolin" on us
with a $2 million dollar contribution!
Or "Pay What-We-Like" and toss $9 in to the kitty.
Go to https://tmbg.com/phonepower
and pay what you like!
All downloads include the 18 new songs
and the complete artwork
but know the complete file is about 120MB.
Be patient—it might take a moment.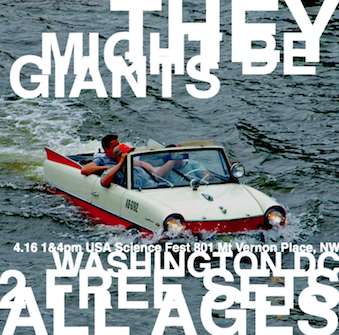 What's the deal with these FREE all-ages DC shows?
The USA Science Festival at Walter E. Washington Convention Center
801 Mt Vernon Place, NW, Washington, DC 20001.
Einstein Stage, Hall E on Level 2
Subway? Mt. Vernon Sq/7th St-Convention Center is the closest stop!
The festival is free of charge, and our shows are at 1pm and 4pm.
We will be playing all sorts of songs.
DENVER
We regret that snow storm and and citywide power outages made it impossible
for us to perform at Ogden in Denver last Wednesday.
The concert has be rescheduled for July 20th.
All tickets to our Gothic or Ogden shows will be honored.
Remaining tickets for the new date are on sale here:
and refunds are available through the Ogden box office.
THEY MIGHT BE GIANTS' FINAL TOUR OF 2016
LOS ANGELES SOLD OUT
SAN DIEGO SOLD OUT
TUCSON March 29 http://ticketf.ly/20GZrI0​
AUSTIN Flood Show March 31 http://bit.ly/1Shc112​
HOUSTON Flood Show  April 1 http://ticketf.ly/1TsVKGC​
NEW ORLEANS April 2 http://livemu.sc/1PILvu0​
PENSACOLA April 3 http://ticketf.ly/1KsK1Fq​
ST. PETERSBURG April 5 http://bit.ly/1RaFdDO​
ORLANDO April 6 http://ticketf.ly/1TsW5Ja​
ASHEVILLE April 7 http://bit.ly/1SCmjJa​
ATLANTA SOLD OUT
CARRBORO SOLD OUT
PHILADELPHIA April 10 http://livemu.sc/1QoGuUt​
DENVER July 20