Belgian indie dream-pop band Few Bits announce new album, 'Big Sparks', and unveil second single: 'Anyone Else'
Listen to 'Anyone Else' below.
Few Bits – Anyone Else
"Glistening Belgian act Few Bits follow the excellent ''Summer Sun'' with their similarly stunning new single, ''Anyone Else''."  The Line of Best Fit (Song of the Day)
"Van Ransbeeck's wispy vocals cut through with a deceptive gravity that belies her delivery.  The ringing, dreamy guitars, lingering atmospheric sweeps, and intricate percussion lift her voice into the clouds so it sails effortlessly into your head and stays there." Stereogum
Following lauded single 'Summer Sun' and on the back of stellar performances at SXSW, Canadian Music Week and The Great Escape, Belgian indie dream-pop group Few Bits announce the September 30th release of their sophomore album 'Big Sparks', expanding further afield than the 2013 locally acclaimed self-titled debut release.
The second single to be taken from the album, 'Anyone Else', is another track that owes much of it's hazy summer evening character to the recording process, as creative driving force Karolien Van Reensbeck explains: "We recorded at the GAM studios, in the heart of the Ardennes. A beautiful place. The album was recorded in August and the sun shone the whole time. We were able to eat every meal outside and the atmosphere was fantastic. Thanks to the many performances with The War on Drugs, Vampire Weekend and others, we were well prepared. Few Bits has become more of a real group too. I do provide the songs and the melodies, but the six of us knock them into shape. So our sound is now a little stronger."
Where 'Summer Sun' showcased the dreamy shoegaze side of the band, 'Anyone Else' turns it up a few notches. Just passing the 2min30 mark, 'Anyone Else' is the chiming guitar-led melancholy of Day Wave crossed with the dream-pop stylings of Beach House, projecting a hazy, atmospheric vibe. This is punk seen through rain stained shades.
The songs on album Big Sparks are almost all written from the shadowy side of love. No ups without downs, no fast forward without rewind. The songs are about untangling knots, making decisions and getting to the roots of problems. About longing for something that ultimately always remains just out of reach. About having the courage to relinquish control. About living life to the full. All personal stories, that are recognisable for everyone, despite or perhaps because of this fact.
"I always write autobiographically," says Karolien herself. "I'm not really interested in writing from someone else's perspective. A song doesn't just have to sound good, it also has to express exactly what I feel. Otherwise I'd rather throw it away. I don't come up with fiction. Every word, every comma, has to fit my head and my heart."
This new path leads through the no man's land between contemporary indie favourites such as Beach House and Real Estate, and timeless classics like The Cure and Fleetwood Mac.
Few Bits will play Pukkelpop in Hasselt, Belgium on 19 August, with an international tour in the works.
'Big Sparks' the new album from Few Bits is being released on September 30th by [PIAS]. .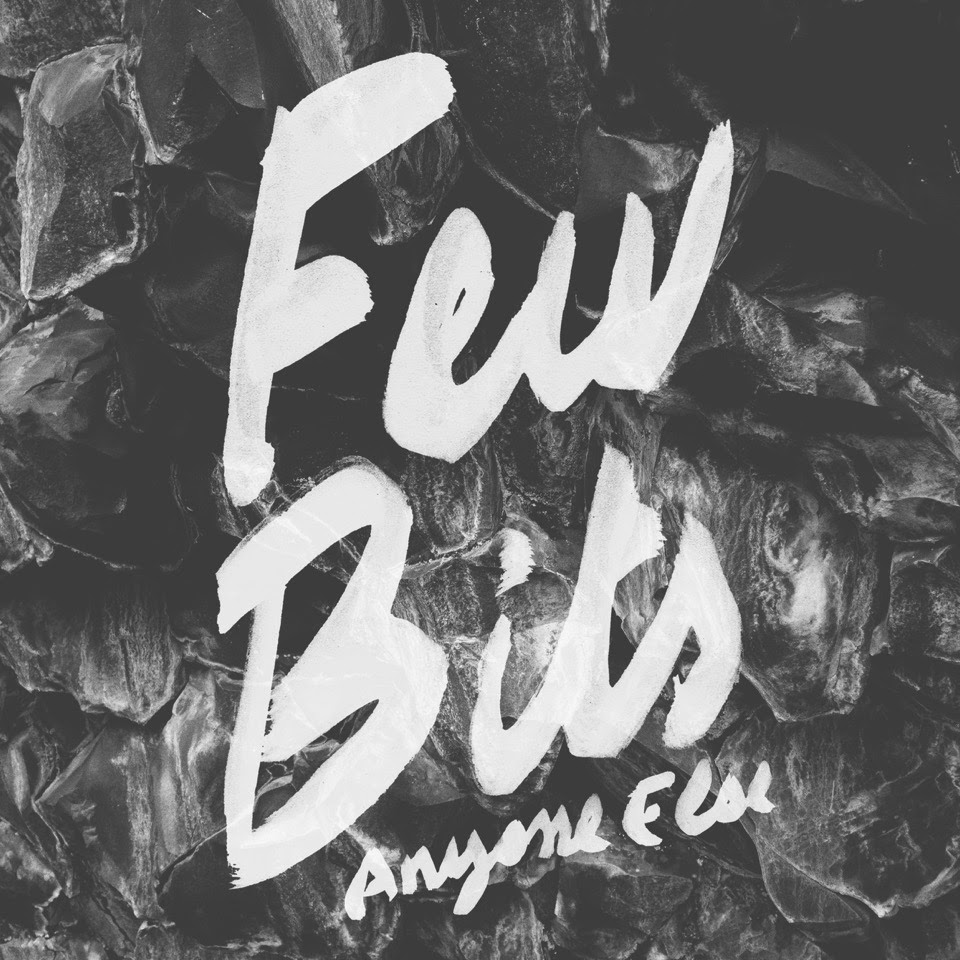 Links
FB: https://www.facebook.com/fewbitspage/
TW: https://twitter.com/fewbitstheband
SC: https://soundcloud.com/fewbitsband