Pre-orders for Quiet Slang's debut album Everything Matters But No One Is Listening will be shipping out in a few short weeks, so we wanted to share a sneak peek at the lovely limited edition vinyl before it leaves our office.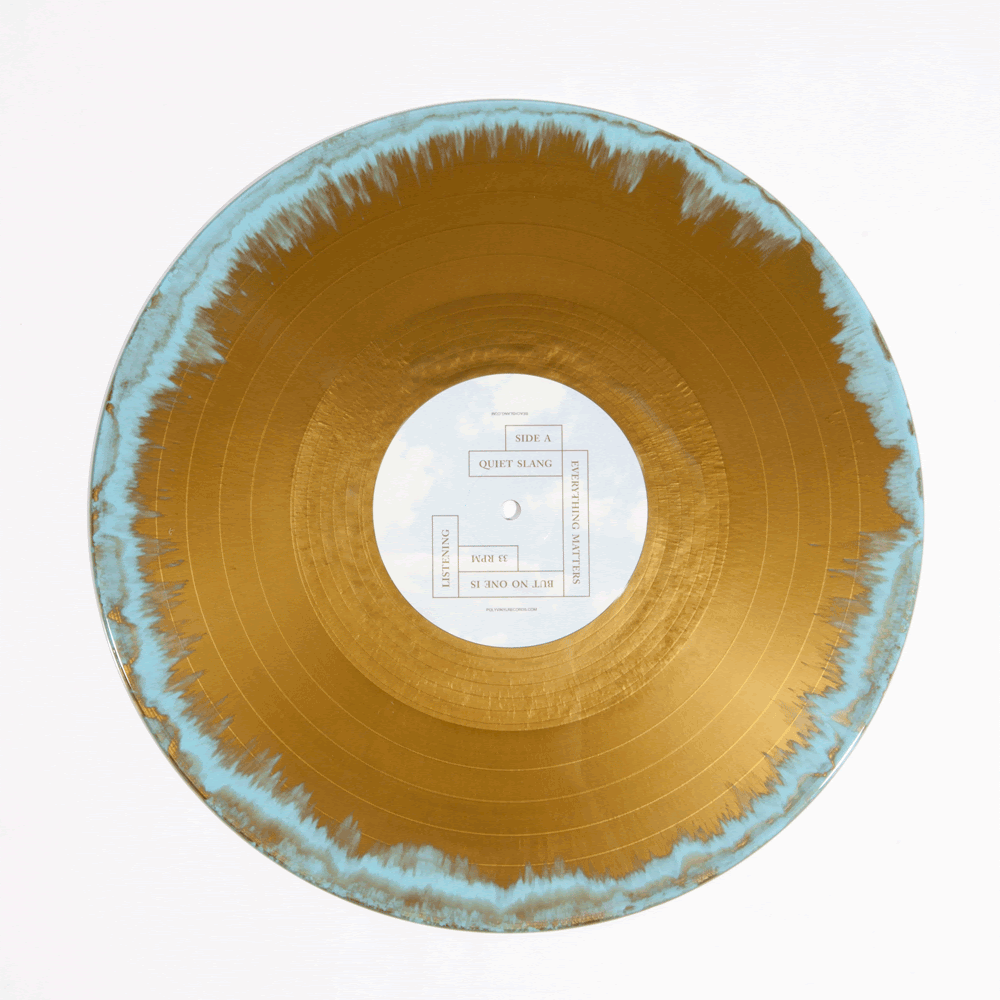 And while you're most likely in the middle of celebrating today's glorious 4/20 holiday, your eyes are not deceiving you — although the same colors are used, the A and B sides look totally unique!
If you want to be one of the first people to get your hands on this record, make sure to pre-order now on the Polyvinyl mailorder exclusive 180-Gram Metalic Gold/Baby Blue vinyl, CD, or tape!
Everything Matters But No One Is Listening
180-Gram Baby Bliue/Gold Vinyl,
CD, Tape, and Digital (WAV/MP3)
Bundles
Bundle the album with a new t-shirt, patch, pin, or print set and save!