LATITUDE BRINGS THE HEAT
Just like the weather, Latitude Festival is hotting up with over 120 acts already announced and even MORE surprises still to come. Read on to find out the very latest from Latitude and what's sizzling at this summer's festival.
Not got your ticket yet? Weekend and Day tickets are on sale now. It's not too late to split the cost either, simply select 'Instalment Plan' at the checkout. Hurry though, the plan ends 31st March.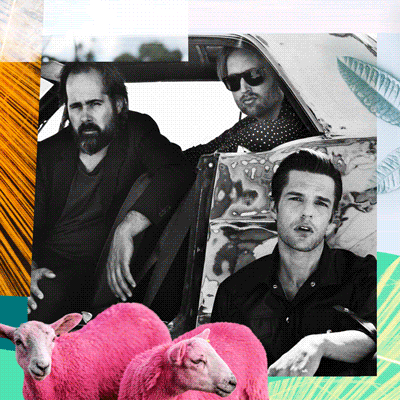 HOT FUSS
Latitude isn't just about the music you know, but also discovering the music you don't. Find your next favourite artist by listening to our official 2018 Latitude Playlist bursting with the hottest tracks.
WHO WILL YOU DISCOVER? ☞
S IS FOR SOLANGE
When it comes to Solange there is no disputing her credible artistry. If you're yet to discover Solange allow us to enlighten you with her groundbreaking work.
GET TO KNOW ☞
STREET FEAST
Our taste buds are dripping with anticipation as we're excited to announce the biggest and best food is set to be served at Latitude 2018 featuring our new 'Street Feast' area and 'Theatre of Food'.
SINK YOUR TEETH INTO THIS ☞
PURE BLISS
That's one way of describing our unrivalled Latitude Luxury camping experience with exclusive festival extras. Hurry though, only a limited amount of accommodation options remain.
CAMPING DOESN'T GET BETTER THAN THIS ☞
FOLLOW THE SIGNS
Music, theatre, cabaret, comedy, gourmet food, lake swimming… Pink sheep?! Whatever your into there's something for everyone at Latitude. BE ADVENTUROUS ☞
WE NEED YOU
Gain festival experience and help us to continue making Latitude one of the best music festivals in the world by volunteering with Hotbox Events. GET INVOLVED ☞