WATCH: 'Stop It' Video
Free Download: 'Brandy & Coke' Mixtape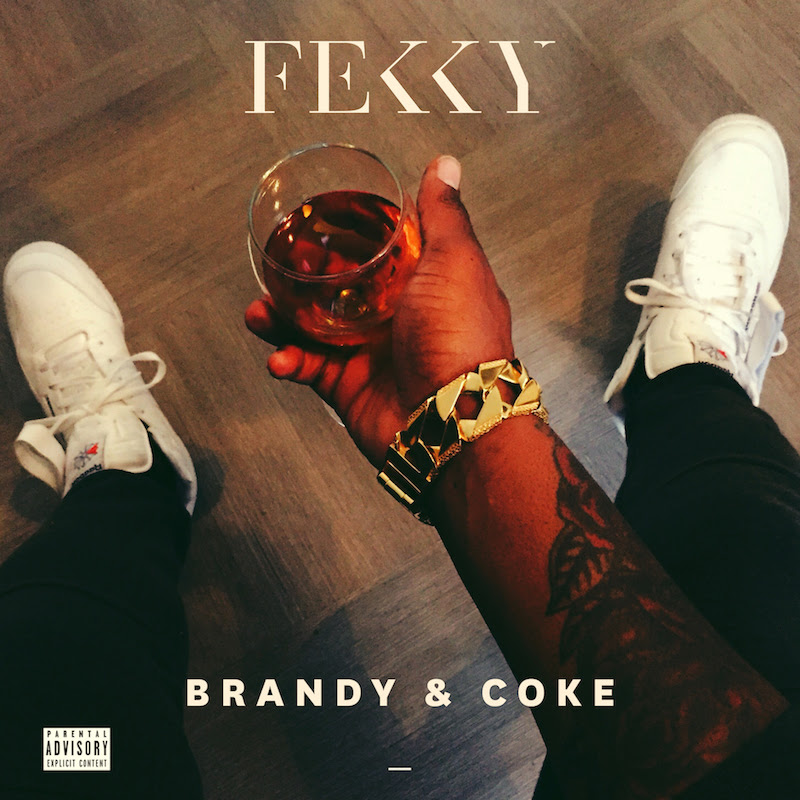 2015 isn't done yet, at the start of last week Fekky gave away his new Brandy & Coke mixtape on his Soundcloud along with the video for BOTB, since then he's also dropped the video for Up and now reveals the video for Stop It on Noisey with an appearance from Skepta.
Filmed in France two days prior to the recent terrorist attacks, Fekky dedicates the song and video to the victims, their families and all those affected by the horrendous events of that night. Spread love.
Watch the video for 'Stop It'
Of the Brandy & Coke mixtape, Fekky said:
"I sat down at the start of October and realised I've pretty much been on the road doing shows since I dropped Sittin Here with Dizzee in Summer 2014, and even before that, the shows and lifestyle that comes with them have been so mad (in an amazing way) but I felt a little bit lost in the haze and burned out. On top of that I felt like I'd started getting too wrapped up in the industry and political bollocks, I realised I needed to lock myself in the studio and vent basically, and that's what spawned Brandy & Coke. 8 weeks of recording me just going back to being that raw, wild, rebellious Fekky, fresh off the roads. You know how it is. I think my people are gonna enjoy it." –Fekky
Listen to 'Brandy & Coke'

Watch the video for 'BOTB'
Fekky has been dominating all corners of 2015, releasing a steady stream of singles including Way Too Much feat. Skepta, playing sold out headline shows up and down the UK, touring with The Game and playing the one-off Grime Symphony show at the Royal Albert Hall alongside Stormzy, Wretch32, Lil Simz and more.
Currently at work on his debut album 'El Clasico', Fekky is one of the first British rappers to hold genuine comparison to his American counterparts. The 28 year-old's predominantly Trap-based beats and stark subject matter retain an energy and authenticity that we've yet to see from a UK rhymer. Though his sense of humour, abundance of ad-libs and South London slang and accent make him a resolutely and singularly British MC, Fekky's compelling flow and menacing sounds also conjure the sorts of street dreams more commonly associated with U.S. rappers like Meek Mill, Y.G or 50 Cent.
El Clasico is due for release in 2016.
Fekky: Facebook | Spotify | Twitter | Soundcloud | Instagram | Apple Music