Gláss Announces Spring Tour Dates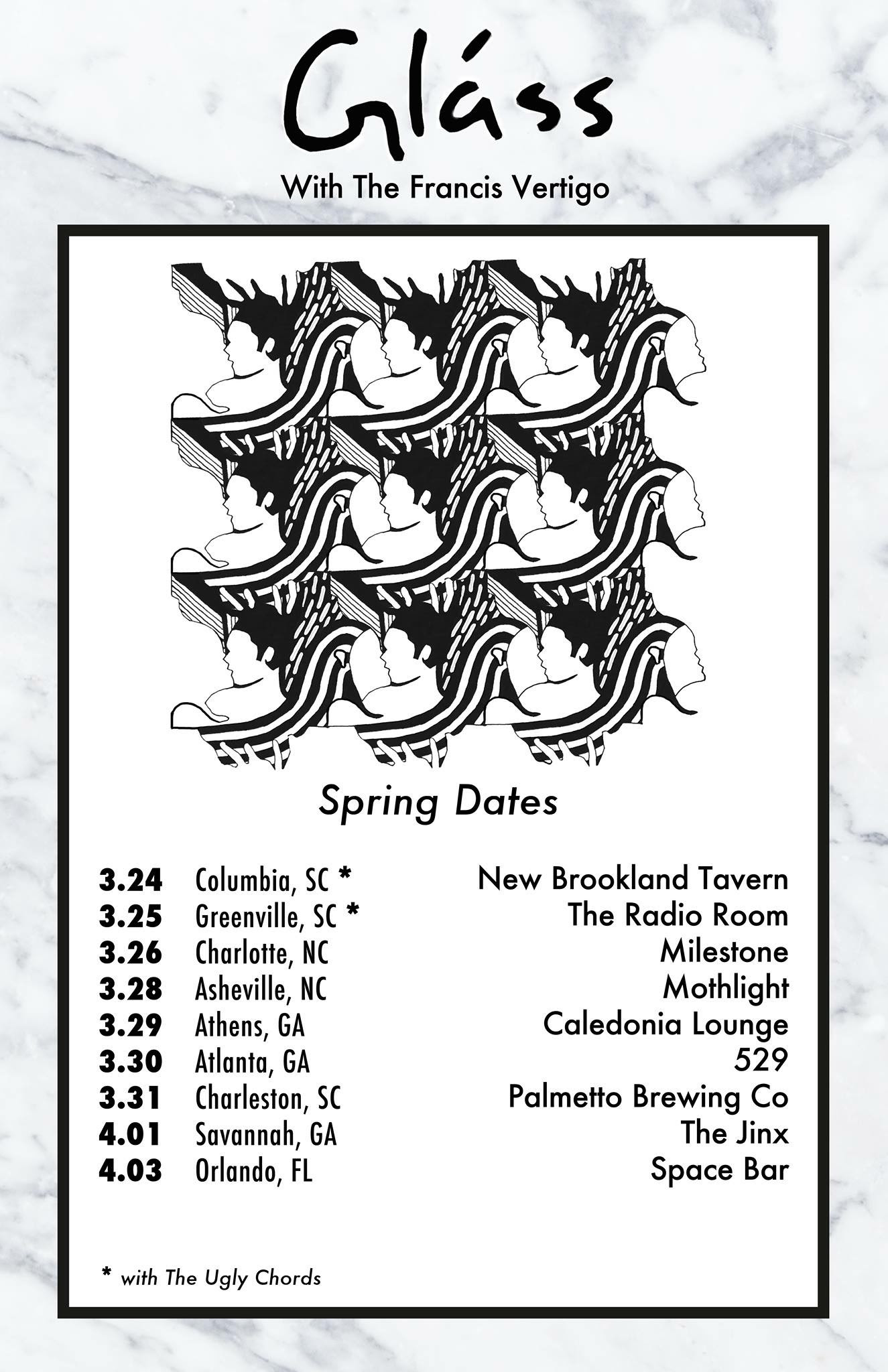 ---
Athens trio Gláss have announced they will embark on a run of tour dates next month in support of their debut full-length album, Accent (released on 2/7). Check out the official dates below and be sure to stay tuned for more Gláss news in the days ahead.
3/24/16 – Columbia, SC – New Brookland Tavern*
3/25/16 – Greenville, SC – The Radio Room*
3/26/16 – Charlotte, NC – Milestone
3/28/16 – Asheville, NC – Mothlight
3/29/16 – Athens, GA – Caledonia Lounge
3/30/16 – Atlanta, GA – 529
3/31/16 – Charleston, SC – Palmetto Brewing Co
4/01/16 – Savannah, GA – The Jinx
4/03/16 – Orlando, FL – Space Bar
*with The Ugly Chords
Accent is currently streaming and available on CD, as a digital download, or in Future-Proof format as a 10″ customized record. Visit the Post-Echo music store or the Gláss Bandcamp to purchase your own copy of Accent today.
Delivering a thunderous twist of punk/noise with hints of ambient and post-rock elements, Gláss are lead by Aaron Burke (vocals/guitar) with bassist Ary Davani and drummer Sam Goldsmith rounding out the Athens-based trio. After extensive touring in support of their 2014 self-released EP Foreign Bastard, the band relocated to Athens, Georgia to begin work on a follow-up record. Production for their full-length debut began shortly thereafter at the Jam Room Recording Studio in Columbia, South Carolina.
Burke chronicles the impetus for Accent and its lead single "Glass(-accent)" last October to Transverso Media:
"The song is a feeling of being exposed. Being in an environment where you can't control but act unnaturally. A place that is definitely more temperate than you are used to, and you had been so used to a place that is so much more comfortably chilling, and you had become so accustomed to getting used to it, that it I felt so naked not having to wrap up in warm clothing, that I just refused to. To the point where I was wearing tight jeans and a duffle coat in 100 degree weather. That was America to me. No friends, no local knowledge to back me up. No stories or experience to refer to. I felt transplanted from everything I knew when I moved to the states. I can't help but write about that—my immediate emotions of living in the states. That pretty much sums up the topic of the record."
Connect with Gláss: