Supported by Pitchfork, TIME, i-D, and featured at TED's TEDGlobal 2017 conference, KOKOKO! is the DIY collective pioneering an inspiring alternative scene from the Democratic Republic of Congo. Their introductory video amassed over 2 million views across various platforms, and their hypnotic debut EP, TOKOLIANA, found favour in Resident Advisor, Bandcamp Daily, and BBC Radio 1.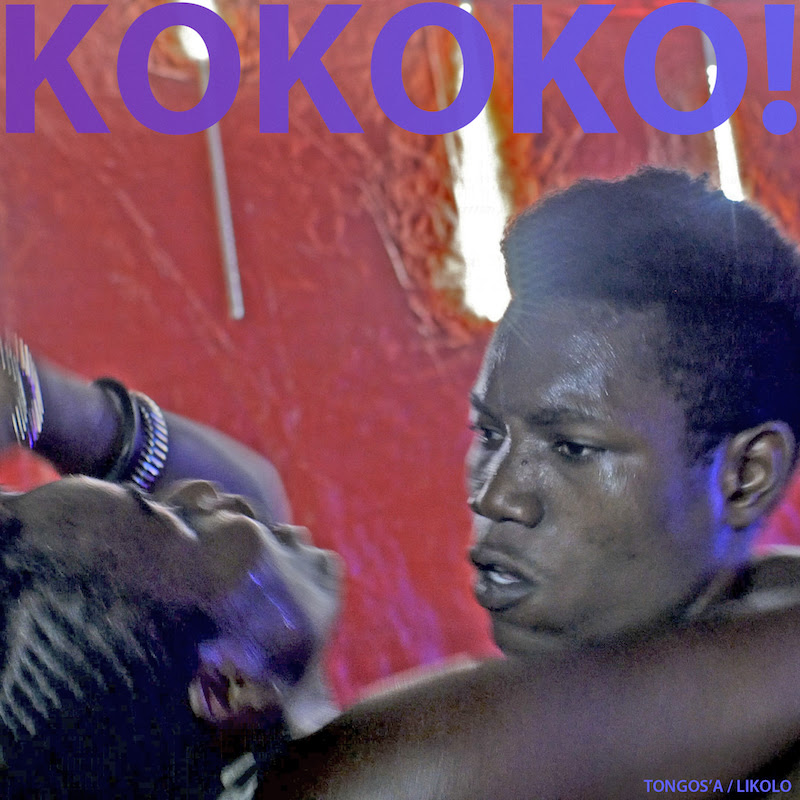 Click Here To Watch Video For 'Tongos'a'
KOKOKO!
Share video for 'Tongos'a' – Watch Here
premiered on AFROPUNK here
taken from their 'TONGOS'A' EP
out now on ICI
Spotify – listen here
Apple Music – listen here
Tracklist
1. Likolo
2. Tongos'a
"KOKOKO! excel at turning chaos into euphoria"
Pitchfork
"Energetic and explosive… inspiring a thriving alternative dance"
TED Global
"KOKOKO! is an explosive new musical collective that thrives on ingenuity" TIME
"Get to know the soundtrack of Kinshasa's tomorrow, a powerful protest project… KOKOKO!"
i-D
"This is more than survival. This is genius"
AFROPUNK
A wind of change is blowing over the cultural landscape of Kinshasa.
An amazing alternative scene is thriving that can't just be defined or looked at with a western eye as "African music" and even less "world music" .. it is explosive and vibrant. These sounds are emanating from the ghetto and downtown clubs in between the government-imposed power cuts. The artists actually bring something alive, strong new ideas with DIY-constructed instruments with a powerful and unique drive. This movement is more expressive, lively and direct compared to most big cities' scenes, like NYC, London Berlin. It's raw and free like NYC in the 70s and 80s or Berlin in the 90s. It's inventing everything from nothing and it's happening now.
KOKOKO!'s second EP, TONGOS'A, is out October 20 on ICI, and finds the band further exploring themes of survival in the DRC's current political climate. On EP opener Tongos'a, or "til the morning light", is a raunchy ghetto anthem from singer Love Lokombe about the necessity of getting laid properly. The tropical bass line is a folkloric pattern from the Mongo tribe repertoire, with the song becoming an instant hit among the Yanké (thugs) of Kinshasa's Kato district.
On Likolo, lead-singer Makara Bianko adapts a traditional funeral chant from his Bateke ethnicity and turns it into a plea for detachment and spirituality. The song is ironically anchored in Kinshasa's hectic reality, where the quest for money is but everything. Using choir-like arrangements, Bianko ironizes on the vanity of mankind: "we are all naked bodies under the sky / we all know how it's going to end."
After their first sold-out European tour in spring – which saw over 800 attending their second ever show in Brussels – KOKOKO! will take their electrifying live show across 19 dates in Europe this autumn. Throughout October and November, they'll play the likes of Amsterdam Dance Event, Milan's Linecheck Festival, and headline their own residency at the 25th London Jazz Festival.
KOKOKO! is the soundtrack of Kinshasa's tomorrow.
Previous EP 'TOKOLIANA'
listen here
https://www.kokokomusic.com/tour-dates/
2018 Tour Dates:
27/05, Oostzaan, 07 Netherlands – Lente Kabinet 2018
14/06, Barcelona, Catalonia, Spain – Sónar Festival
29/06, Beuningen, 03, Netherlands – Down the Rabbit Hole 2018
7/07, Roskilde, Denmark, Roskilde Festival 2018
15/07, Dour, 03, Belgium, Dour Festival
20/07, Carhaix-Plouguer, France, Festival Des Vieilles Charrues
Facebook: https://www.facebook.com/KOKOKOmusic
Instagram: https://www.instagram.com/kokokomusic/
Twitter: https://twitter.com/kokokomusic
YouTube: https://www.youtube.com/KOKOKOmusic
Spotify: http://smarturl.it/KOKOKOSpotify
Soundcloud: https://soundcloud.com/kokokomusic