LATITUDE FOR FAMILIES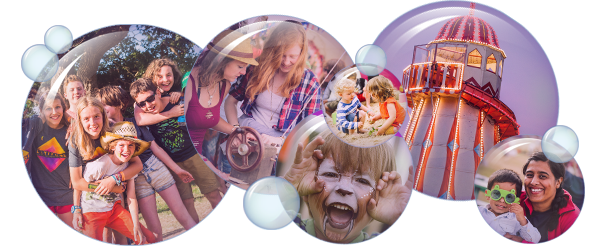 Last week we revealed over 130 names joining us this summer in Henham Park, Suffolk, but that's not all. Proud to be called a family festival, our Award-winning Family Programme is set to return for 2018.
AREAS & ACTIVITIES
Discover the Kids' Area, Enchanted Garden and Inbetweeners' Area, plus the wide range of activities and entertainment guaranteed to create unforgettable memories.
EXPLORE ☞
FAMILY CAMPSITE
Located next to the Enchanted Garden, the family campsite is reserved for those with children under 16 and includes dedicated toilets, showers, washing facilities, food stalls & car park.
MORE INFO ☞
FAMILY VALUES
Inspire your next generation of festival lovers. Find out about our family ticket options where kids under 5 get in for no extra cost, those between 5-13 for just £10, and teens under 16 saving over £70.
SCHOOLS OUT
In partnership with Culture Works East and Norfolk and Norwich Festival Bridge our 2018 Primary Schools Programme gives teachers the opportunity to bring students to a special Latitude Schools Day on Friday 13th July.
GET INVOLVED ☞