Looming announce their Sophomore LP, Seed, and stream new single 'Down.'
EVERY DROP COUNTS • SINCE 2006
PRE-ORDERS BUNDLES RELEASES TEES OUTERWEAR
Illinois indie rockers Looming announce their Sophomore LP Seed, and premiere new single "Down".
Looming releasing 'Seed' September 29th
Jessica Knight touring solo pre album release
Full band tour to follow albums release
Illinois indie rockers Looming will follow their 2015 debut Nailbiter with Seed on September 29 via No Sleep.
Jessica Knight had this to say on their new album "This record still feels quintessentially Looming while exploring new musical concepts for the band. It feels familiar to us but new."
The band has released the first single from the album "Down," via BrooklynVegan.
"Down is about drawing new boundaries with other people and ourselves. This song blends jagged elements with a characteristically 'Looming' chorus and serves as a good example of how are growing as a band."
JESSICA KNIGHT SOLO TOUR DATES
w/ Lola Tried
8.2 Austin TX
8.3 Beaumont TX
8.4 Baton Rouge, LA
8.5 Birmingham, AL
8.6 Athens, GA
8.7 Greensboro, NC
8.8 Richmond, VA
8.9 Charlotte, NC
8.10 Atlanta, GA
8.11 Chattanooga, TN
8.12 New Orleans, LA
8.13 Houston, TX
w/ Runaway Brother and Prince Daddy and the Hyena
8.25 Cleveland, OH
8.26 Toledo, OH
8.27 Ft Wayne, IN
8.28 Downers Grove, IL
8.29 St Louis, MO
8.30 Kansas City, MO
8.31 Tulsa, OK
9.1 Albuquerque, NM
9.2 Denver, CO
9.3 Omaha, NE
9.4 Sioux Falls, IA
9.5 Minneapolis, MN
9.6 Milwaukee, WI
9.7 South Bend, IN
9.8 Akron, OH
FOLLOW LOOMING:
Twitter | Facebook | Instagram | Bandcamp
If you are interested in covering Looming, want to attend a show whatever please let us know!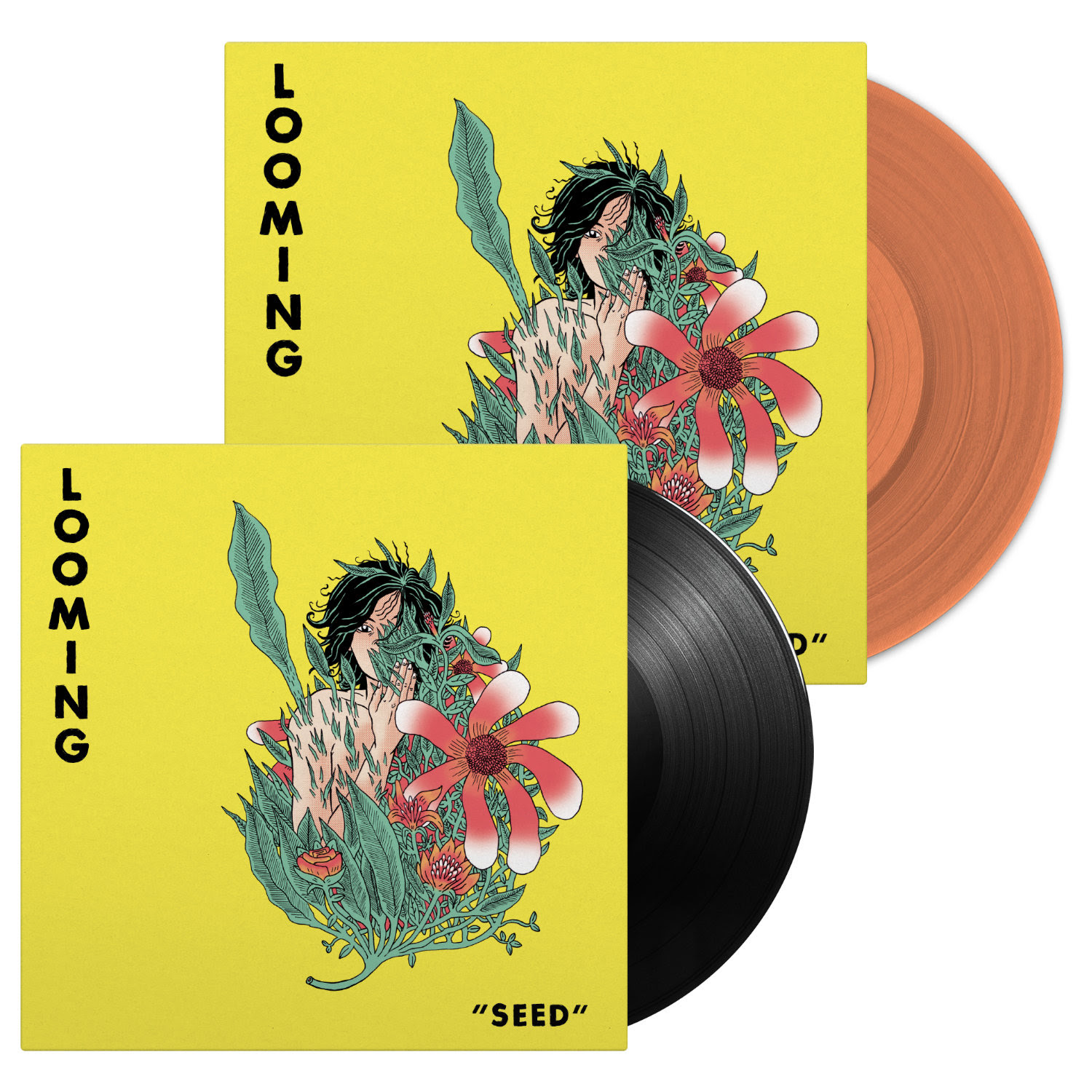 Pre-orders
Check out all of our current pre-orders and more, you know you want to.
Merch on merch
Check out all our latest and greatest apparel offerings, you need a shirt.
Free Music
Download our new 14 track Sampler for FREE now via Bandcamp (or free with all orders via nslp.co) now, literally nothing is required to download it, not even an email address. WOWWWWWW.
Apple Music Playlists
Hit up our Apple Music to check out all of the recent playlists, including the recent HIT PLAY GUEST EDITION with Hilary Shanks, where she chose her favorite No Sleep songs.