I LOVE THE 90's TOUR
One of the biggest breakout tours of 2016 is gearing up for 2018.
Thanks to our promoters, venues and partners, the original I LOVE THE 90's TOUR has performed in more than 170 markets in 18 months including a 7 city tour of Australia that sold 22,000 tickets on the first day of sale. The tour of Australia would eventually sell more than 40,000 tickets.
"I Love the 90's Tour was our quickest sellout in our 14 year history…10,000 tickets sold out in 10 days! If you are interested in this show for your fair or festival….call me anytime!".
Brad Jones – Rock the Park Music Festival
Following early sold out shows and mounting demand from fans, I Love The 90's Tour continues to dominate as the nostalgia-driven go-to tour. Early reviews have praised the tour as "the live version of Yo! MTV Raps with Fab Five Freddy" by Houston Press and "arena-sized dance party…promises to be all that and a bag of chips" by Entertainment Weekly. The I Love The 90's Tour invites attendees to reminisce about the trend-setting decade with some of the most iconic, indelible names in rap, hip hop and R&B.
I Love the 90's Tour video
Wed, Aug 9, 2017 – West Allis, WI – Wisconsin State Fair
Fri, Aug 11, 2017 – Carlton, MN – Black Bear Casino Resort
Sat, Aug 12, 2017 – Des Moines, IA – Iowa State Fair
Thu, Aug 17, 2017 – Louisville, KY – Freedom Hall – Kentucky State Fair
Sat, Aug 19, 2017 – Pompano Beach, FL – Pompano Beach Amphitheater
Fri, Sep 1, 2017 – Pomona, CA – Los Angeles County Fair
Sat, Sep 2, 2017 – Las Vegas, NV – Mandalay Bay Beach
Sun, Sep 3, 2017 – Saratoga, CA – Mountain Winery
Thu, Sep 7, 2017 – Sudbury, ONT, Canada – Sudbury Community Arena
Fri, Sep 8, 2017 – Kingston, ONT, Canada – Rogers K-Rock Centre
Sat, Sep 9, 2017 – Oshawa, ONT, Canada – Tribute Communities Centre
Wed, Sep 13, 2017 – Calgary, AB, Canada – WinSport Arena
Fri, Sep 15, 2017 – Puyallup, WA – Northwest Concert Center – Washington State Fair
Sat, Sep 16, 2017 – Penticon, BC, Canada– South Okanagan Events Centre
Sun, Sep 17, 2017 – Prince George, BC, Canada – CN Centre
Mon, Sep 18, 2017 – Dawson Creek, BC, Canada – EnCana Events Centre
Tue, Sep 19, 2017 – Red Deer, AB, Canada – ENMAX Centrium
Thu, Sep 21, 2017 – Lethbridge AB,Canada – ENMAX Centre
Fri, Sep 29, 2017 – London, England, UK – The SSE Arena, Wembley
Sat, Sep 30, 2017 – Glasgow, Scotland, UK – The SSE Hydro
Tue, Oct 3, 2017 – Belfast, Northern Ireland, UK – The SSE Arena, Belfast
Wed, Oct 4, 2017 – Dublin, Ireland – 3Arena
Thu, Oct 5, 2017 – Bristol, England, UK – Motion
Fri, Oct 6, 2017 – Liverpool, England, UK – Echo Arena
Sat, Oct 7, 2017 – Birmingham, England, UK – Barclaycard Arena
Fri, Oct 20, 2017 – Thackerville, OK – WinStar World Casino
Sat, Oct 28, 2017 – El Paso, TX – Southwest University Park
Jan 11 – Jan 15, 2018 – Port of Miami – Ship-Hop Cruise
The Hit List
Vanilla Ice – Ice Ice Baby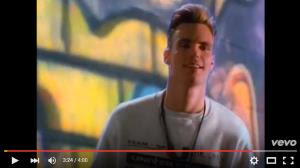 Salt-N-Pepa – Push It
Coolio – "Gangsta's Paradise"