Matt Maltese Shares "As The World Caves In" Via The Fader
Single Out Now Via Canvasclub
LISTEN: Matt Maltese – "As The World Caves In"
"As The World Caves In" taps into the sense of despair felt by many following the outcome of the U.S. election and Britain's E.U. referendum in 2016 and adds a sense of melodrama and beauty."
– The Fader
"In the midst of chaos, Matt Maltese (…) feels like a breath of fresh air and the ideal soundtrack for these reflective moments." – Pigeons & Planes
"Think Richard Hawley with a Twin Peaks filter, songs for early hours insomniacs and teens stumbling home from nights that etch into the conscience." – DIY
Today, Matt Maltese shares, via The Fader, his first single of 2017 entitled "As The World Caves In." Produced by The Maccabees' Hugo White, the track follows Maltese's acclaimed 2016 single "Vacant In The 21st Century." "As The World Caves In" will come out as the A-side of a Café Bleu Recordings / Atlantic Records release alongside yet to be unveiled B-side track "No One Won The War."
In "As The World Caves In," Maltese tells a tongue-in-cheek story featuring Theresa May and Donald Trump, who decide to spend one last night of romance together before triggering atomic warfare. "Hopefully it comes across romantic, sexy, but also sinister and stupid," explains Matt. "It goes without saying but everything's a bit sinister and stupid in 2017."
At the age of 20 years old, Matt Maltese is already fully embedded in South London's thriving music circle. Last year alone, he hosted his own residency in Brixton whilst playing alongside hotly-tipped local acts such as HMLTD, Goat Girl, Fish and Shame. The latter add to an already eclectic collection of artists who have influenced Matt Maltese in some way – the heavy tones of Leonard Cohen, the dirty wit of Jarvis Cocker, and the social commentary of fellow Londoners King Krule and Loyle Carner. These influences place further emphasis on the sense of political unrest that underpins Matt's rich and undeniably accessible songwriting.
With two sold out shows at London's Servant Jazz Quarters on the record, and performances for exponentially growing crowds both at home and abroad, Maltese is ready to kick off a UK/EU tour, supporting The Walkmen frontman Hamilton Leithauser. Matt will cap that run with his biggest headline show to date at Bethnal
Green Working Men's Club, on March 29th, before opening for The Maccabees in Birmingham, Glasgow and Newcastle as they prepare for their huge farewell shows.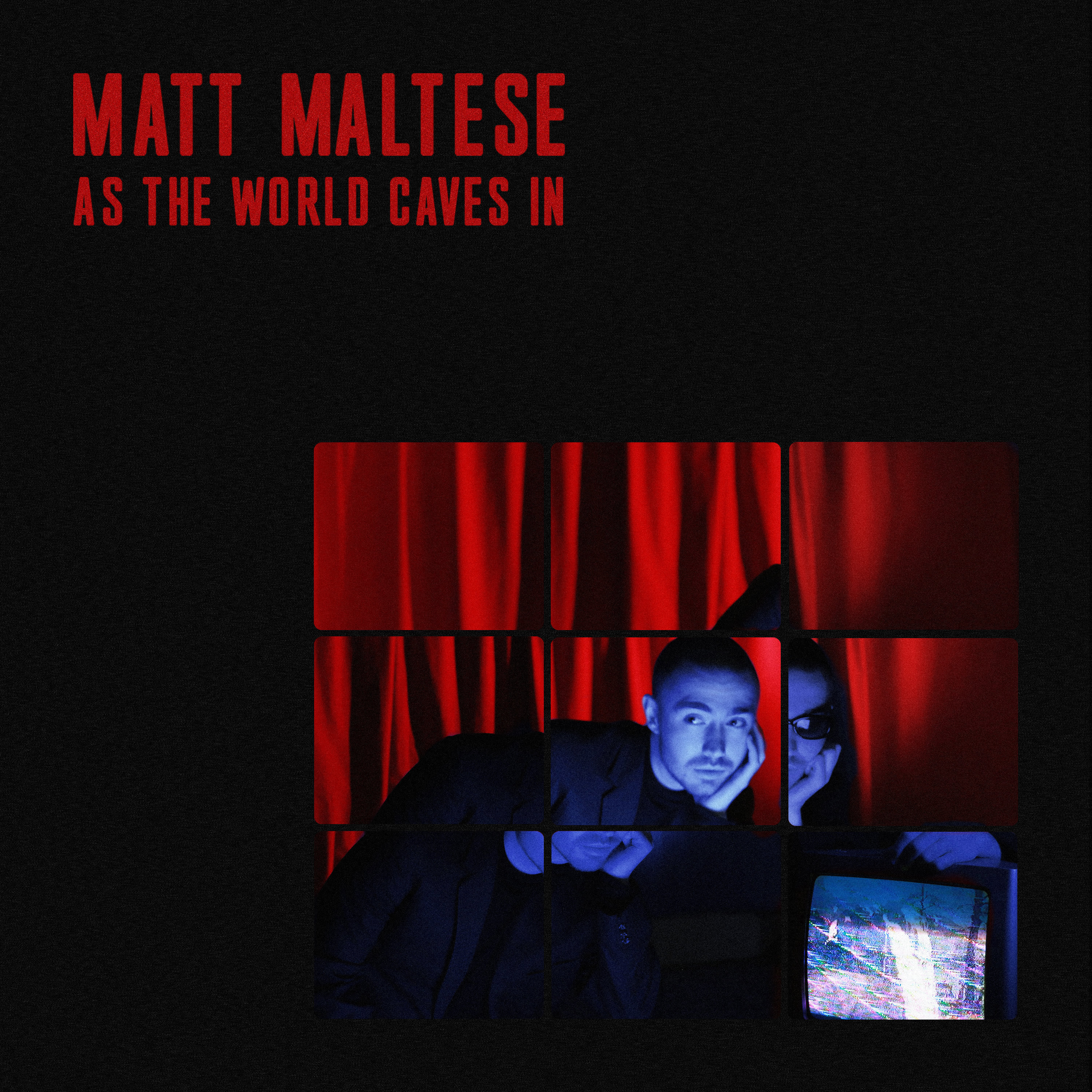 As The World Caves In – Tracklisting
1. As The World Caves In
2. No One Won The War
Facebook
Twitter
Soundcloud
Instagram