MJ COLE
Single released Feb 3 2017
892 Recordings
Legendary producer and DJ MJ Cole has just revealed a new single 'Undo', which was co-produced by Two Inch Punch (Sam Smith, Jessie Ware) and features the soulful vocal talents of exciting newcomer Alyss (PMR Records). The single has already had it's first spin on Radio1xtra from DJ Target and features  today on Spotify's New Music Friday playlist.
Check out 'Undo'
Following on from his raw and critically acclaimed grime infused single 'The Rumble' with rising grime star AJ Tracey, 'Undo' is a glorious return to Cole's signature soul and garage- influenced sound but with a modern futuristic twist.
In his own words, Cole describes his new single as 'A deep-rooted record which bathes in live piano, strings and swung 2-step beats, it's a positive look at the breaking down of a partnership. There's always light at the end of the tunnel.'
MJ Cole is currently in the studio working on new material alongside putting together a live show for his upcoming releases in  2017.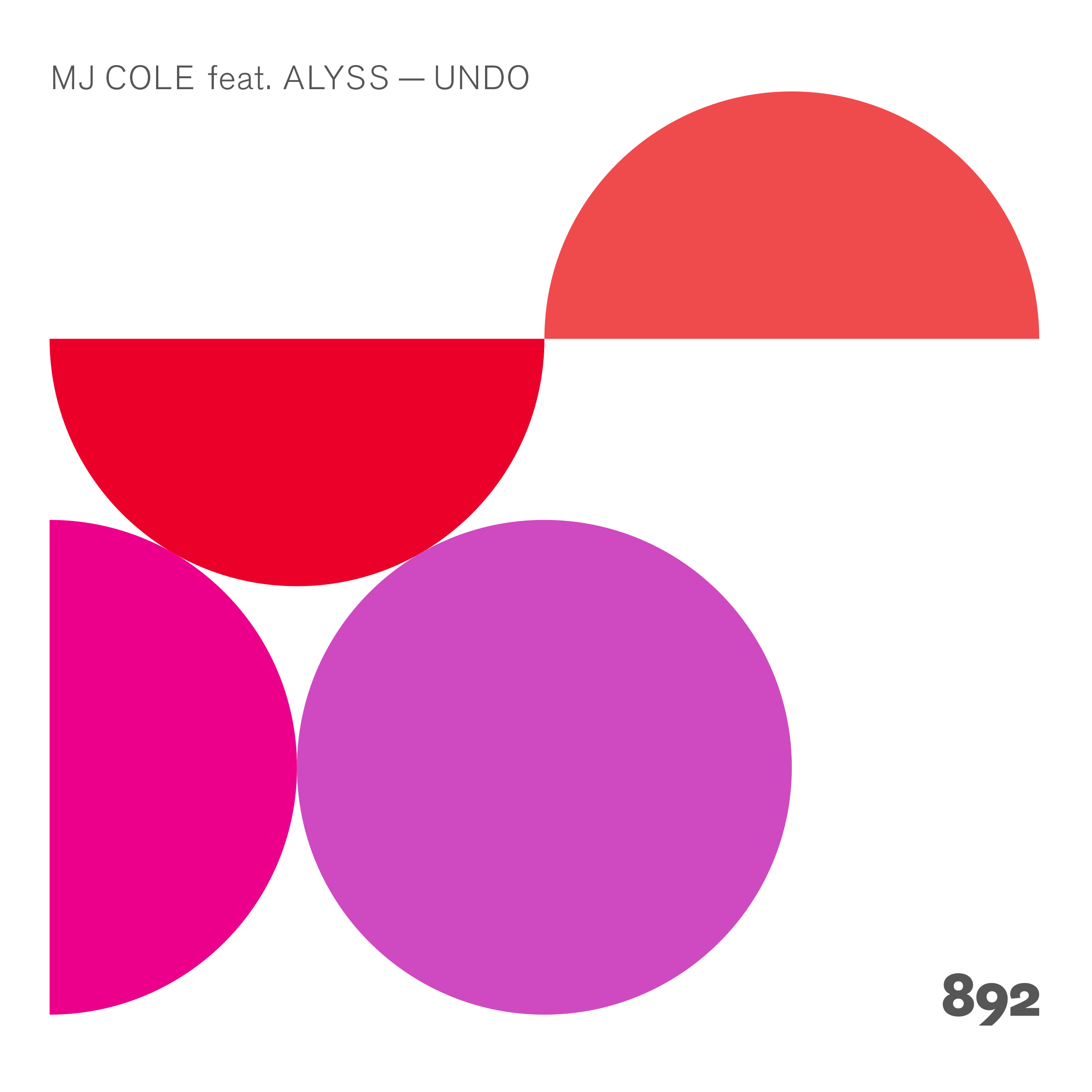 Now available on Spotify
https://twitter.com/mjcole
https://soundcloud.com/mj-cole
https://www.facebook.com/mjcoleofficial/