THE NATIONAL
SLEEP WELL BEAST
OUT TODAY
UK TOUR BEGINS THIS MONTH
The National by Graham MacIndoe
L-R: Scott Devendorf, Bryce Dessner, Matt Berninger, Bryan Devendorf, Aaron Dessner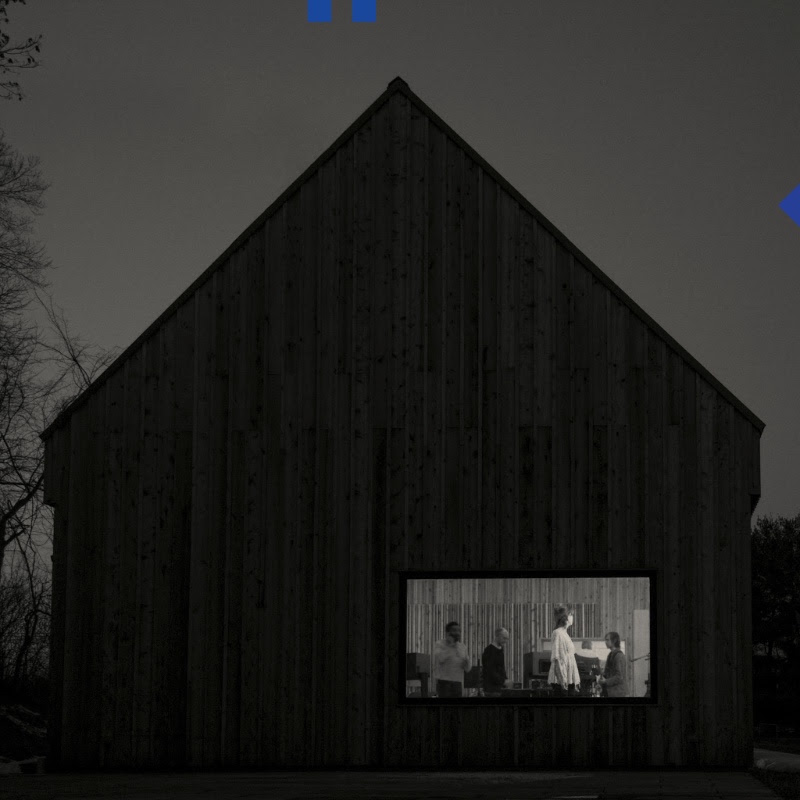 PRAISE FOR SLEEP WELL BEAST
"Nuanced, understated, restrained. It's fantastic."
The Guardian **** Album of the Week
"Elegant, classy, subtly detailed." Q ****
"It's all beautifully put together." MOJO ****
"Superb." Uncut 8/10
"The National are as vital as ever." DIY ****
"Smouldering." Metro ****
"Play it on repeat in the bunker." NME ****
"A beautiful piece of work." Record Collector ****
"Strikingly beautiful." Long Live Vinyl 9/10
"The National are masters of melancholy." Dork ****
"Their most accomplished work yet." Gigwise 9/10
"Their most open and compassionate album yet." MusicOMH ****
"Sonically exquisite and epic collection of tracks." Louder Than War 8/10
"The best album the band has done." NPR
"The National are having a moment, however unassumingly, at the top of whatever is left of serious rock music." Magnet
"Sleep Well Beast is a towering achievement." Under The Radar
The Independent ***** | The Times **** | The Sun ****
Daily Star **** | Daily Mirror ****
Today, The National have released their seventh studio album Sleep Well Beast. Last night, the band performed their latest single 'Day I Die' on The Late Show with Stephen Colbert (watch in full here or via the player below). Later today, New York Times will debut a new VR documentary, "The National: Something Out of Nothing," taking viewers behind the scenes as they crafted new songs for Sleep Well Beast. In the film, directed by Oscar Nominee Marshall Curry, viewers will be guided through The National's creative process in their Hudson Valley Studio as well as onstage as they perform at HAVEN Festival in Copenhagen. Viewers can find out more here or download the NYT VR app for a fully immersive experience.
The National perform 'Day I Die' on The Late Show with Stephen Colbert
The National claimed their first #1 at commercial radio on the Triple-A radio chart with 'The System Only Dreams in Total Darkness', and in advance of the album have also shared the tracks 'Carin at the Liquor Store', 'Guilty Party' and 'Day I Die'. All songs can be found on Sleep Well Beast, available on CD, double-LP and digital formats.
Later this month, The National will embark on their long sold-out UK & Ireland tour, This summer the five-piece performed on the Pyramid Stage – second to headliners Foo Fighters – at Glastonbury Festival ("Could The National Be Glastonbury's Next Headliners?" asked the NME), performed two intimate nights in the round at Hudson's Basilica and appeared at the Dessner brothers' own Haven Festival in Copenhagen. For additiona tourl information visit www.americanmary.com.
WORLD TOUR:
16/09/17 – Cork Opera House – Cork, IRELAND **SOLD OUT**
17/09/17 – Vicar Street – Dublin, IRELAND **SOLD OUT**
18/09/17 – Vicar Street – Dublin, IRELAND **SOLD OUT**
20/09/17 – Usher Hall – Edinburgh, UK **SOLD OUT**
21/09/17 – Usher Hall – Edinburgh, UK **SOLD OUT**
22/09/17 – O2 Apollo – Manchester, UK **SOLD OUT**
23/09/17 – O2 Apollo – Manchester, UK **SOLD OUT**
25/09/17 – Eventim Hammersmith Apollo – London, UK ^ **SOLD OUT**
26/09/17 – Eventim Hammersmith Apollo – London, UK ^ **SOLD OUT**
27/09/17 – Eventim Hammersmith Apollo – London, UK ^ **SOLD OUT**
28/09/17 – Eventim Hammersmith Apollo – London, UK ^ **SOLD OUT**
05/10/17 – Wang Theatre – Boston, MA, USA * **SOLD OUT**
06/10/17 – Forest Hills Stadium – New York, NY, USA #
07/10/17 – Stage AE, Pittsburgh, PA, USA #
08/10/17 – Masonic Hall, Detroit, MI, USA #
11/10/17 – Hollywood Bowl – Los Angeles, CA, USA #
12/10/17 – CalCoast Credit Union Open Air Theatre – San Diego, CA, USA #
14/10/17 – Greek Theatre – Berkeley, CA, USA # **SOLD OUT**
15/10/17 – Greek Theatre – Berkeley, CA, USA #
21/10/17 – Elbphilharmonie – Hamburg, GERMANY **SOLD OUT**
23/10/17 – Tempodrom – Berlin, GERMANY **SOLD OUT**
24/10/17 – Tempodrom – Berlin, GERMANY **SOLD OUT**
25/10/17 – AFAS Live – Amsterdam, THE NETHERLANDS **SOLD OUT**
26/10/17 – AFAS Live – Amsterdam, THE NETHERLANDS
28/10/17 – Coliseum – Lisbon, PORTUGAL **SOLD OUT**
30/10/17 – Palais des Beaux-Arts – Brussels, BELGIUM **SOLD OUT**
31/10/17 – Palais des Beaux-Arts – Brussels, BELGIUM **SOLD OUT**
02-04/11/17 – Pitchfork Paris, Paris, FRANCE
04/11/17 – Annexet – Stockholm, SWEDEN **SOLD OUT**
05/11/17 – Annexet – Stockholm, SWEDEN
06/11/17 – Sentrum Scene – Oslo, NORWAY **SOLD OUT**
07/11/17 – Sentrum Scene – Oslo, NORWAY **SOLD OUT**
27/11/17 – Arlene Schnitzer Concert Hall – Portland, OR, USA **SOLD OUT**
28/11/17 – Paramount Theatre – Seattle, WA, USA **SOLD OUT**
29/11/17 – Paramount Theatre – Seattle, WA, USA **SOLD OUT**
01/12/17 – Queen Elizabeth Theatre – Vancouver BC, CANADA **SOLD OUT**
02/12/17 – Queen Elizabeth Theatre – Vancouver BC, CANADA **SOLD OUT**
04/12/17 – Verizon Hall – Philadelphia, PA, USA **SOLD OUT**
07/12/17 – Metropolis – Montreal QC, CANADA **SOLD OUT**
08/12/17 – Metropolis – Montreal QC, CANADA **SOLD OUT**
09/12/17 – Sony Centre – Toronto ON, CANADA **SOLD OUT**
10/12/17 – Hamilton Place Theatre – Hamilton ON, CANADA **SOLD OUT**
12/12/17 – Civic Opera House – Chicago, IL, USA **SOLD OUT**
13/12/17 – Civic Opera House – Chicago, IL, USA **SOLD OUT**
20/01/18 – Hard Rock Hotel & Casino – The Joint – Las Vegas, NV, USA
23/01/18 – Pepsi Center WTC – Mexico City, MX
21/02/18 – Sydney Opera House Forecourt – Sydney, AUSTRALIA
25/02/18 – Villa Maria Winery – Auckland, NEW ZEALAND
27/02/18 – Riverstage – Brisbane, AUSTRALIA
01/03/18 – Sidney Myer Music Bowl – Melbourne, AUSTRALIA
# w/ Daughter
% w/ Local Natives
^ w/ This Is The Kit
* w/ Adia Victoria
TRACK LIST:
Nobody Else Will Be There
Day I Die
Walk It Back
The System Only Dreams in Total Darkness
Born to Beg
Turtleneck
Empire Line
I'll Still Destroy You
Guilty Party
Carin at the Liquor Store
Dark Side of the Gym
Sleep Well Beast
The National by Graham MacIndoe
THE NATIONAL ONLINE
Official Site
Instagram
Twitter
Facebook