http://www.cuttingedgenola.com/
Cutting Edge Entertainment Law Seminar · Music Business Sessions · Film and Interactive Workshop · Trade Show · Educators Forum · Roots Music Gathering · NewWorks Artist Showcase · NOLA Downtown Music and Arts Festival
New Orleans is the home of the Cutting Edge, where music, great songs and talented musicians are essential to our cultural identity.
The Music Business Institute will produce the 25th Cutting Edge CE Conference (formerly Cutting Edge Music Business Conference) August 23 – 26 at the InterContinental Hotel, New Orleans
Cutting Edge provides an intimate environment where musicians, entertainment professionals and attorneys can mingle with speakers asking and answering questions in a relaxed atmosphere. Panel topics and speakers will concentrate on "Hot" topics and "Current" trends in today's music and entertainment industry.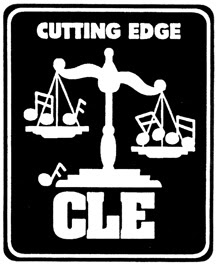 Cutting Edge Entertainment Law Seminar – Transactional Law: Contracts and Consequences – Will explore the Strategies, Tactics and Important Deal Points in entertainment contracts. Panel sessions on entertainment litigation, copyrights, trademarks and transactional law, Film and Interactive sessions on indie filmmaking and Reality TV will link the Entertainment Law, Music Business Sessions, Film and Interactive Workshop.
Music Business Sessions – Cutting Edge will host "The Art and Laws of Songwriting." Recording executives, music licensing experts, producers, booking agents, managers, music supervisors and publishers will address how becoming a successful artist/group require attention to detail, songwriting and musicianship. Look for panels on getting your music in films, management, all-in-one producers, songwriting, using radio to brand your music, getting a million fans in social media, having the right look, booking and touring. Film and Interactive Workshop – Panels on Indie Filmmaking and Distribution. Cutting Edge's Educators Forum will address digital media training. Music Innovation Hackathon – "Your Music Has Been Hacked" a songwriting, composition, performannce, technology collaboration.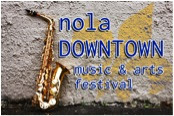 NewWorks Artist Showcase and NOLA Downtown Music and Arts Festival – Located on the grounds of the Old US Mint and the New Orleans Jazz Museum. Cutting Edge Guitar Summit will again highlight the event. Cutting Edge ends the summer in New Orleans fashion with a Street Party at the New Orleans French Market.
Cutting Edge's Roots Music Gathering will 'get back to its roots' with a yearlong exploration into the history and legacy of Jazz, Blues, Country and Rhythm and Blues. From the inspiration drawn from Gospel to its impact on Bluegrass and Louisiana Swamp Pop to the venues and dance halls across the south, e.g. Chitlin' Circuit venues like the New Orleans' Dew Drop Inn, Austin's Historic Victory Grill, West Baton Rouge's Byrd's Satellite Lounge and how the Louisiana Hayride, a radio show from Shreveport Louisiana helped shape Country music.
Cutting Edge invites artists interested in performing during the conference to follow this link for more information go to NewWorks Artist Showcase http://www.cuttingedgenola.com/artists-showcase/ or email us admin@cuttingedgenola.com Showcase application deadline: April 1, 2017.
Suggest a Panel/Speaker
Do you have a panel topic you want to suggest? If so, send us a note at the email address above.
Additional 2017 Cutting Edge Events
March 15: Chitlin' Circuit Revisited: Historic Victory Grill – SXSW – 1104 E 11th St, Austin TX – Legendary East Austin restaurant/nightclub. Founded by African American Entrepreneur Johnny Holmes – East Austin Blues during the South by Southwest Conferences and Festivals – in partnership with Austin's Capitol View Arts.
March 18 & 19: Cutting Edge supports the Ultimate Louisiana Party Festival Tour – Hudson on Mercer, Dripping Spring, TX. during SXSW For more info: http://ultimatelouisianapar.wixsite.com/ultimatelaparty
March 31 & April 1: Cutting Edge is proud to help produce the Delgado Music Festival, City Park Campus. The festival will include music performances, masterclasses and a songwriters contest. All proceeds will go toward music scholarships and program enhancements. Delgado-Community-College-Music-Dept
March – May: Cutting Edge CE Listening Room – Cutting Edge Listening Room returns for the inaugural of its acclaimed six-week presenting series, a forum for artists to deliver their NewWorks in an atmosphere where their artistry is more important than beer sales.
May 2017 – Chitlin' Circuit Revisited: Byrd's Satellite Lounge at the Henry Turner, Jr.'s Listening Room, Baton Rouge. In partnership with the Ultimate Louisiana Party and Henry Turner, Jr. Listening Room
September 2017 – Chitlin' Circuit Revisited: Abe's 506 Club and the Savoy Ballroom, Pensacola, FL.
Cutting Edge thanks its 2016 friends and supporters: The Cutting Edge speakers who help us create an atmosphere that leaves no one out of the conference action. City of New Orleans Mayor Office, New Orleans City Councilmembers, New Orleans Tourism Marketing Corporation, Memphis Grammy Chapter, ReverbNation, New Orleans Agenda, Fort Knox Studios and the 2112 Chicago, Chicago International Movies and Music Festival (CIMMFest), Mitchell Silberberg & Krupp LLP, T-Watt Amplifiers, BMI, Councilmember Nadine Ramsey, Councilmember LaToya Cantrell, Harrah, Vanguard Film and Video, New Orleans Jazz Museum at the Old US Mint, Delgado Community College, Metro Service Group, The Ultimate Louisiana Party, History Carver Theater Foundation, Capitol View Arts, Historic Victory Grill. Cutting Edge venue partners: Little Gem Saloon, House of Blues, Bamboula's, Howlin' Wolf, Julius Kimbrough's Prime Example Jazz Club and our showcase artists.