Garage-punk trio Sauropod announce signing to Propeller Recordings, share explosive new single
"racing energy, break out guitar refrains, and chant-a-long choruses"
— THE LINE OF BEST FIT
"racing energy, break out guitar refrains, and chant-a-long choruses"
— THE LINE OF BEST FIT
"thunderously wondrous"
— DROWNED IN SOUND
"a dose of Seattle noise by way of Norwegian charm"
— CLASH MAGAZINE
"a powerful barrage of shrieks, shouts and riffs sounding like the love child of Wolf Alice and Rammstein"
— PUNKTASTIC
Sauropod, Norwegian garage-punk trio made up of – Jonas Røyeng (guitar, vocals), Kamillia Waal Larsen (bass, vocals) and Jørgen Natland Apeness (drums) today announce their signing to Propeller Recordings with the release of explosive new single 'By The Tree'. Stream, By The Tree on SoundCloud here, or by clicking on the player below.
Stream/purchase on Spotify/Apple Music etc here:
http://Sauropod.lnk.to/ByTheTree
With an aggressive intensity and simultaneous pop sensibility, the Oslo based trio are a force to be reckoned with both live and on record.
The latest signing to Propeller Recordings' esteemed roster, including the likes of Sløtface, Highasakite and Imitating Aeroplanes (The Wombats, Team Me) — new single 'By The Tree' is a high-energy jolt of grunge-tinged punk rock.
"Jump on the rocket / stomp on the day" Jonas yelps as the song bursts into life, to a backdrop of pummelling drum work and rolling bass lines – the song then shifts into a more melodic, but equally as untameable assault of punk instrumentation.
Speaking on the lyrical meaning behind the new single, frontman Jonas Røyeng explained "By The Tree is essentially about juggling two things at once, not knowing which one you like the most."
It's an almighty amalgamation of sounds and influences, perhaps giving a nod to the likes of The Wytches, Thee Oh Sees, and King Gizzard & The Lizard Wizard in their songwriting and delivery.
The band are currently preparing for an extensive touring schedule kick-starting in the new year, as well as writing for the release of their debut album on Propeller.
Sauropod will celebrate the release of new single By The Tree and new signing to Propeller at Parkteatret on Tuesday, August 8th– as part of Oslo's renowned Øya Festival program.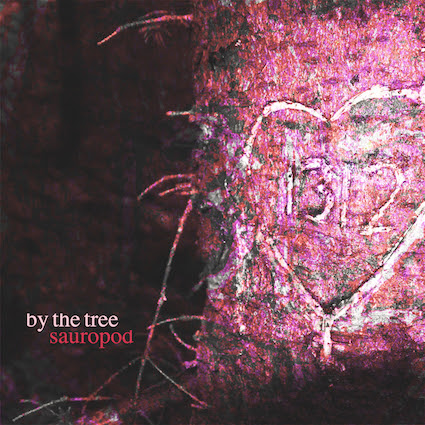 Sauropod's new single 'By The Tree' is out now via Propeller Recordings.
Purchase/stream: Sauropod.lnk.to/ByTheTree
Website
Facebook
Twitter
Instagram