TEMPLE INVISIBLE
Shares new video for 'Everything From Above'
Expanded Edition EP 'Enter_' Out Now
" Tactile, trip-hop indebted songs with poise" — The FADER
"A sonically industrial lattice" — Dots & Dashes
"Creeping, emotive, glitchy" — BULLETT
"The crushing intensity of their music comes equipped with a redemptive, blissful edge" — CLASH
"The three-piece summon tectonic plates of noise that shift subtly with earth-shattering consequences" — The Line of Best Fit
"A brand of dark, icy, electronica that feels like someone took the industrial tremor of Depeche Mode and the trip-hop sprinklings of Portishead, and made them spend the night locked together in a pitch black dungeon." — Thump/VICE
"Temple Invisible are incredible and all of their component and quite brilliant sounds are the best example to date of a modern day band keeping the trip-hop spirit alive" — Mark Ryan, Amazing Radio
Watch 'Everything From Above'
Romanian trippy-industrialization Temple Invisible has today unveiled (The FADER premiered last week) brand new video for 'Everything From Above' single. This track is taken from their self-released EP, Enter_, and Dutch artist Julius Horsthuis, who specializes in creating fractal environments, has made the perfect video to bring its richly detailed world to life.
Watch the brilliant video here.
"Seeing everything from above doesn't necessarily indicate towards a high standing point from which you can observe what happens bellow, though partially it does. Mainly it is about going deep inside—entering the space which offers one the whole perspective and exploring the subconscious mind." The band describe the song and video concept.
Temple Invisible's very special release, Enter_ (Expanded Edition), featuring previously unreleased, it's out now.
The EP comprises the 2014 version plus the 4 new jams, which include lead single, 'Anima' and three remixes made by Romanian fellow artist Liar ('Sudden Acts'), the British's Officers ('Disappearance') and new Parisian producer Dream Hacker ('Collide').
The extended edition of ' Enter_' EP is available through:
iTunes here
Amazon here
Temple Invisible is the musical project of Irina Bucescu, Costas Ivanov and Daniel Olteanu – three multi instrumentalists from Bucharest, Romania.
A band exhibiting a considerable array of styles, Temple Invisible have fast developed their own tonal environment for electronic pop, dark experimental and futuristic industrial. Their music propagates a unique blend of electronic influences and musical genres combined with a classical sense of composition.
Temple Invisible songs are mathematically placed between Massive Attack and Nine Inch Nails, with a smidgen of Portishead and the sort of big choruses and bells-and-whistles-and-choirboys production once trademarked by Depeche Mode.
Always willing to push new frontiers with a mixture that blends electro beats, psychedelic guitars, symphonic elements, 80s synth goth and trip hop with a nod to classic post industrial notes, it's hard to pinpoint just where the hallowing chords of this three piece sit, landing them on a distinct and intriguing plateau of sound.
Speaking about their debut release Temple Invisible describe the EP as a vibrational state in which they dwell among their absolute love for music and their contradictory need for self identification as a way to reconcile both.
Enter_ is an introduction to their blended style of multi-layered electronica.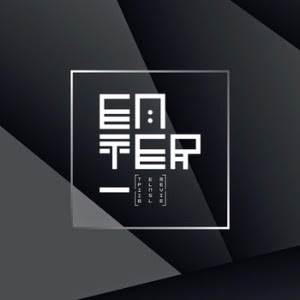 Enter_ (Expanded Edition) — Tracklisting
1. Everything From Above
2. Disappearance
3. Collide
4. Sudden Acts
5. Anima (Bonus Track)
6. Dimension Dive
7. Disappearance [Officers Remix] (Bonus Track)
8. Collide [Dream Hacker Remix] (Bonus Track)
9. Sudden Acts [Liar Optimix™] (Bonus Track)
Website
Facebook
Soundcloud
Twitter
Youtube
Instagram
Spotify
Deezer
Rdio
Bandcamp