Elephant Gym
Balance, Angle, and Work
We are thrilled to announce that we will be working with Taiwanese math-rockers, Elephant Gym, to put their previous releases on vinyl for the very first time. Pre-orders for Balance, Angle, and Work are up now – if you already have our 2018 vinyl subscription then you'll be sent the rarest variant as soon as it is available.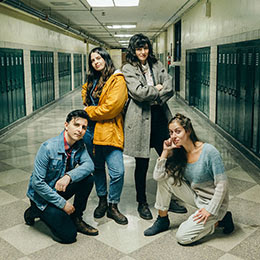 Queen of Jeans
In addition to Elephant Gym, we have yet another amazing roster addition for 2018 – Queen of Jeans! We will be releasing their upcoming full-length, which you can watch a teaser for here. They will also be joining up with Balance and Composure this week for their Northeast dates.
2017 Sampler
Included with every recent order you'll find our 2017 Sampler! Its a nice little recap of what we put out last year, along with some unannounced hints about what 2018 has in store.
You can listen to a version of it (not including unreleased tracks) on Spotify.
Gingerlys Records Shipping Now!
If you ordered Gingerlys' S/T record from us or Babe City Records, it's heading your way now! We are out of our label-exclusive pink variant, but black vinyl is still in stock.
AA
Ratboys Dates with Nnamdi Ogbonnaya
Beginning next week, Ratboys will be hitting the road yet again for some dates with Nnamdi Ogbonnaya, followed by a run with Vundabar around SXSW in March. View all dates and tickets on our site.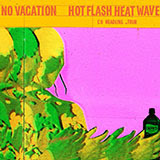 No Vacation California Dates
No Vacation will be playing a few California dates in March with co-headliners Hot Flash Heat Wave. Tickets are available now!