Topshelf at SXSW
Our 2017 SXSW showcase has been announced! We hope to see all your beautiful faces in Austin this March! Visit this page for more info.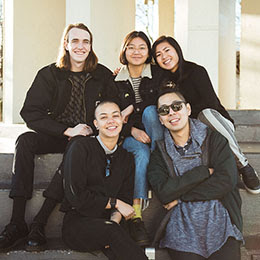 No Vacation
We have some great new additions to our roster this year! We are excited to reveal that we will be working with Bay Area dream-pop band, No Vacation.
Not yet familiar with them? Get yourself acquainted on Spotify.
tricot
Hailing from Kyoto, Japan, tricot is an energetic powerhouse of a band. We feel honored to have the opportunity to release their upcoming album, "3".
Love all things alternative and mathy? Give them a listen on Spotify.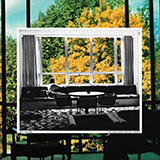 Del Paxton – "Wrong Distance"
We are less than a month away from the release of Del Paxton's debut full-length, All Day, Every Day, All Night! Today, their single, "Wrong Distance" is available everywhere. Celebrate the start of the weekend by streaming this upbeat tune:
ACLU Donation Update
Last Friday, Bandcamp donated their portion of everything sold throughout the day to the ACLU. We wanted to join in on this effort, so we donated the proceeds from our releases, as well as matching and doubling this amount. In one day alone, we raised $1,244.04, bringing our final donation to $2,500. Thank you for supporting music and a very important cause.
mouse on the keys North American Tour
Next week, mouse on the keys begin the Canadian portion of their North American tour. They will later be joining up with LITE for US East Coast dates. Tickets and more info can be found