TRACY BONHAM & BLAKE MORGAN
2018 USA Spring Tour
04/05 – Seattle, WA – The Rendezvous Theater (Get Tickets)
04/06 – Portland, OR – The White Eagle Saloon (Get Tickets)
04/07 – Eugene, OR – Sam Bond's Garage (Get Tickets)
04/09 – San Francisco, CA – The Battery (Subscription Only)
04/10 – San Francisco, CA – The Lost Church (Get Tickets)
04/12 – Los Angeles, CA – The Hotel Cafe (Get Tickets)
06/06 – Boston, MA – Club Passim (Get Tickets)
06/07 – Northampton, MA – The Parlor Room (Get Tickets)
06/14 – Vienna, VA – Jammin' Java (Get Tickets)
06/20 – Philadelphia, PA – World Cafe Live Upstairs (Get Tickets)
06/21 – New York, NY – Rockwood Music Hall Stage 2 (Get Tickets)
Blake Morgan – NYC Artist-In-Residence Concert Series
Complete 2017-2018 Schedule:
09/20/2017 – Blake Morgan (w/ special guest Jesse Harris) – (SOLD OUT)
11/15/2017 – Blake Morgan (w/ special guest Tracy Bonham) – (SOLD OUT)
01/17/2018 – Blake Morgan (w/ special guest Michael Leonhart) – (SOLD OUT)
03/14/2018 – Blake Morgan (w/ special guest Chris Barron) – (SOLD OUT)
05/16/2018 – Blake Morgan (SEASON FINALE w/ special guest Brendan Hines) – (Get Tickets)
ABOUT ECR MUSIC GROUP
ECR Music Group is one of the world's leading independent music companies with its vibrant roster of celebrated stars, emerging artists, and broad array of distinguished record labels.
Originally founded as Engine Company Records in 2002 by recording artist and producer Blake Morgan, ECR Music Group consists of an interconnected set of businesses aimed at helping its artists and labels realize long-term creative and commercial success. Our company employs a distinct set of resources which includes our recording facility, our full-service recorded music business, worldwide physical and digital distribution, promotion, publishing and licensing, artist development, merchandising, and copious third-party relationships that extend the company's reach even further for our artists and labels.
Uniquely, ECR Music Group achieves these goals while operating under an elemental principle, unprecedented in the music world: all of our artists and labels own one-hundred percent of their master recordings.
This is a company that works in partnership with its artists. A company whose labels work in partnership with each other. A company that evokes the early days of the classic record companies: where many artists appear as guests or as backing musicians on each others' albums, often crossing style and genre to do so. This is a company whose staff members are, in many cases, its artists—including the CEO.
Born from humble beginnings in a one-room makeshift recording studio and office and launched on Morgan's laptop computer, the company has since flourished with this central ideal at its core—even through a time of dramatic industry transition—and grown to become the globally distributed family of artists and labels it is today.
ECR Music Group is a company where the unimaginable is simply the norm: where success is measured as much by the high note as it is by the bottom line.
"Devil's Got Your Boyfriend"
Paste Studios
01.02.2018
"Mother Mother"
Paste Studios
01.02.2018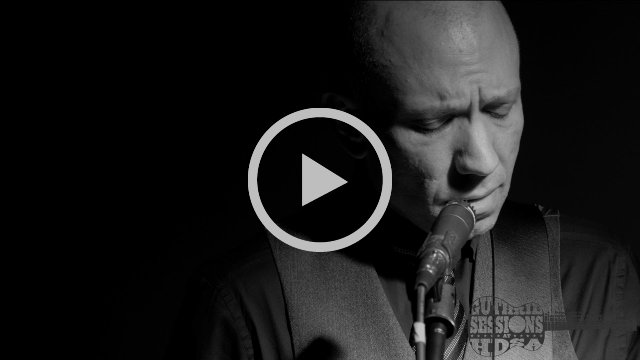 "Haunt Me"
The Guthrie Sessions
11.06.17
"Down Below Or Up Above"
The Guthrie Sessions
11.13.17